Central California Traction 24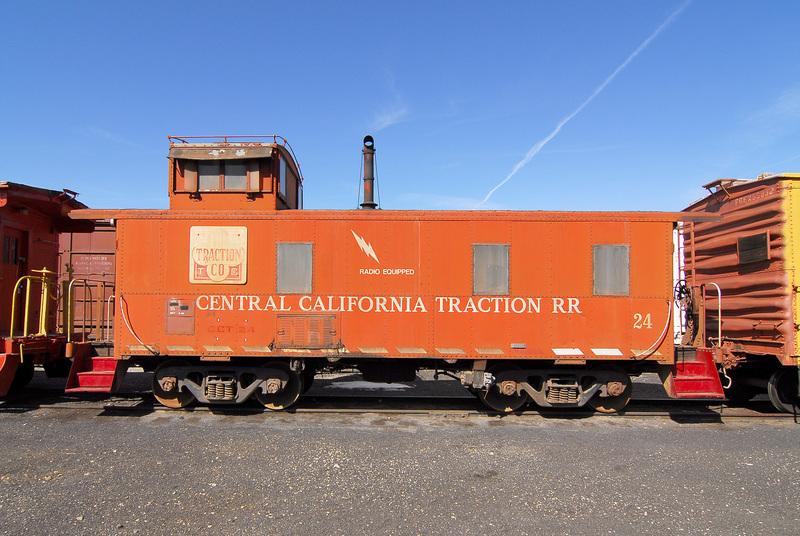 | | |
| --- | --- |
| Builder | American Car & Foundry |
| Built | 1927 |
| Type | Radial Roof Steel Cupola |
| Original cost | $4,500 |
| Operating weight | 49,500 lbs |
| Acquisition | Donated from CCT |
The CCT 24 was originally built for the Santa Fe Railway as part of its first order of all steel cabooses.
The Central California Traction Company was an electric interurban railroad built between Stockton and Sacramento in the early 20th century. In 1924, the railroad was purchase equally by the Western Pacific, Southern Pacific and Santa Fe railroads.
This caboose served for 40 years before being sold to the CCT in 1967.
CCT 24 was the last caboose in regular service on the railroad. It operated on the last train from Sacramento to Lodi when the line was embargoed in August 1998. Retired after 72 years of continuous service, this classic caboose sat in the railroad's Stockton Shops until a trade was arranged that brought the 24 to the museum.