Feather River Rail Society 1112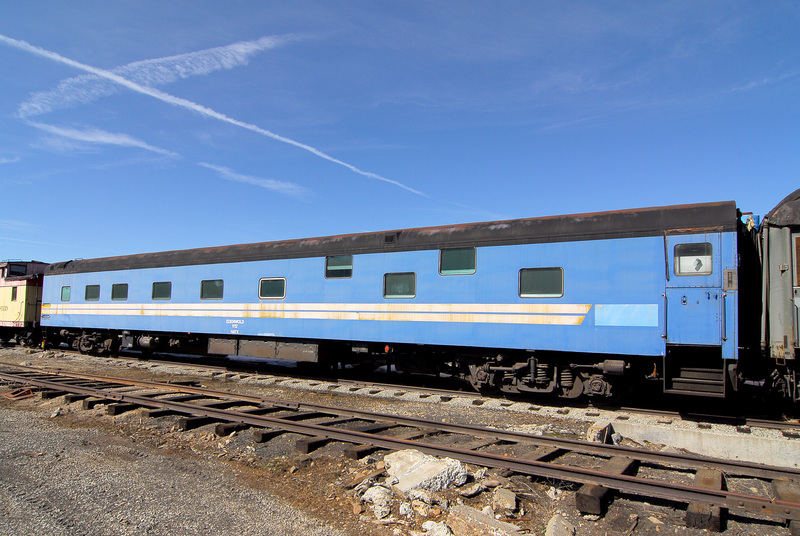 FRRX 1112 "Edenwold"
We use it as sleeping quarters for WPRM volunteers. It was built in 1954 by the Pullman Standard Company as a 4-8-4 Sleeper for the Canadian National. All cars in this series were named after Canadian cities and towns whose names began with an "E".
In 1977, the Canadian government, following the lead of the United States' formation of Amtrak in 1971, created VIA Rail combining the passenger rail services of Canadian National and Canadian Pacific. This car was then used in VIA service.
Eventually it was purchased and donated to the FRRS by member Jack Hathaway.
It is not open for public display.
The 4-8-4 sleeper has four bedrooms (A-D) that sleep two people each, eight roomettes (5-12) that accommodate one person each and four open sections (1-4). In the open section of the car we usually only have the lower berths opened for use.