Feather River Rail Society 1851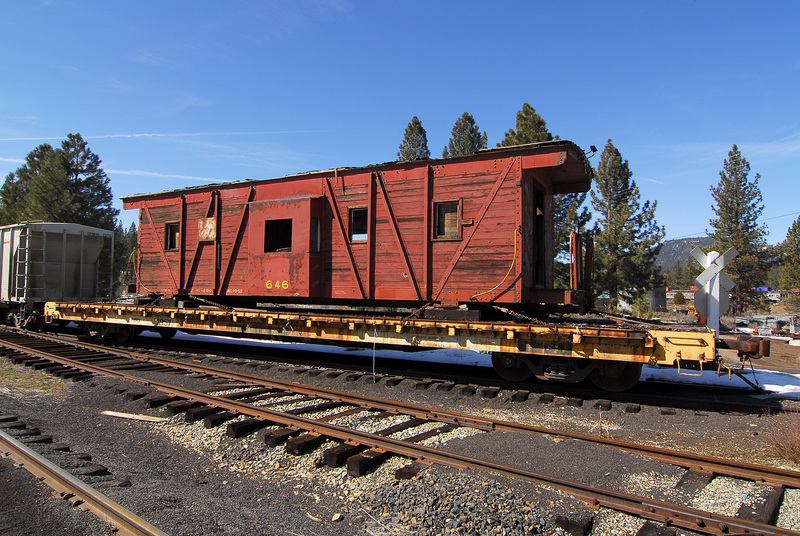 FRRX 1851 is a typical 60 foot steel flatcar. It was built in June 1965 and rebuilt in March 1981. Before coming to the museum it was part of the Trailer Train Company as HTTX 1851.
TTX Company (formerly Trailer Train) is a provider of railcars and related freight car management services to the North American rail industry. TTX's pool of railcars – over 220,000 cars and intermodal wells – supports shippers in the intermodal, automotive, paper & forest, metals, machinery, wind energy and other markets where flatcars, boxcars and gondolas are required. Owned by a number of large North American railroads, TTX's pools allow members to share capacity to reduce costs and risk.
TTX was founded in 1955 by the Pennsylvania Railroad and the Norfolk and Western Railway, and Rail-Trailer Corporation. Pennsylvania Railroad employees - 6,000 in total - entered possible names in a drawing for the new company, and the name "Trailer Train" won. Trailer Train's original goals were to standardize Trailer On Flat Car (TOFC) railcar practices, foster the growth of transportation, provide its members with the best available equipment at the lowest cost and keep its members abreast of new developments. In 1991, the company changed its company name from Trailer Train to TTX.