Feather River Rail Society 5653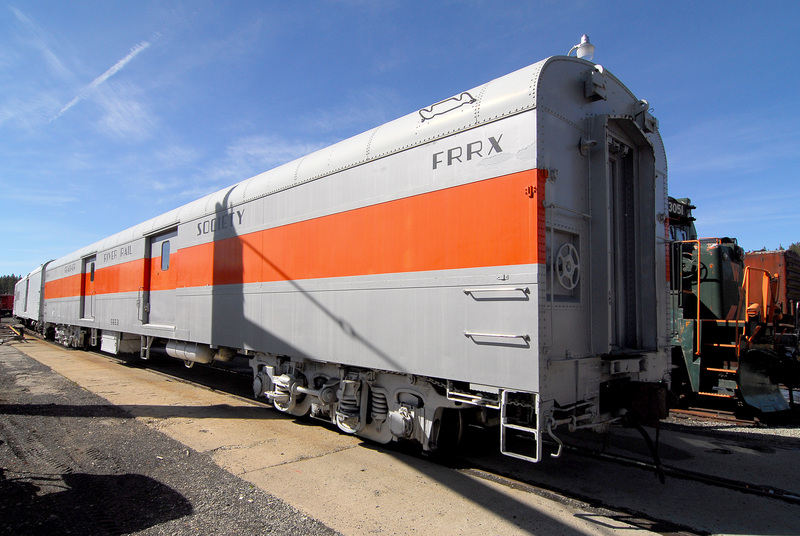 FRRX 5653 - Baggage Car
The FRRX 5653 baggage car is the former UP 5653 lightweight baggage car. It was built in 1954 by American Car & Foundry. It is 85 feet long and is equipped with six-wheel disc brake trucks.
"It was equipped with a lavatory, hopper, water cooler, desk, and wardrobe for a riding crew member. Thus, the car received a red star under the Railway Express Agency lettering denoting that it was equipped for messenger service." [1]
We use this car in our annual Pumpkin Express trains in October and during our Santa Trains in December. It has also been used when we have visited other events "outside the gate" as a mobile museum store.
It was repainted by the FRRS in 2001. Union Pacific donated it to the WPRM in 1992.