Feather River Western 12107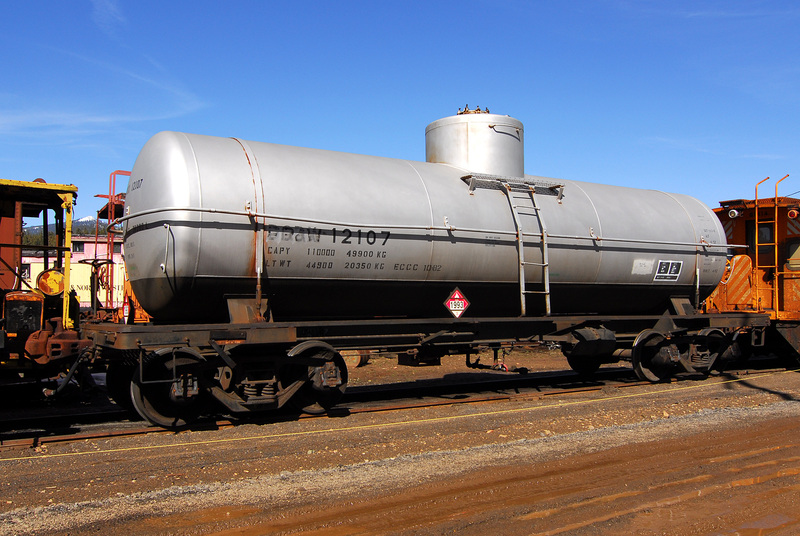 This tank car was originally built in April 1952 by the American Car & Foundry for the United States Army. It is a 10,000 gallon welded tank car intended for domestic service. It was originally lettered USAX 12107, then renumbered to DODX 12107.
It was purchased by the Feather River Rail Society and converted into our locomotive fuel storage in 1992. We changed the reporting marks to the fictitious Feather River and Western railroad here at the museum.