Feather River Western 15545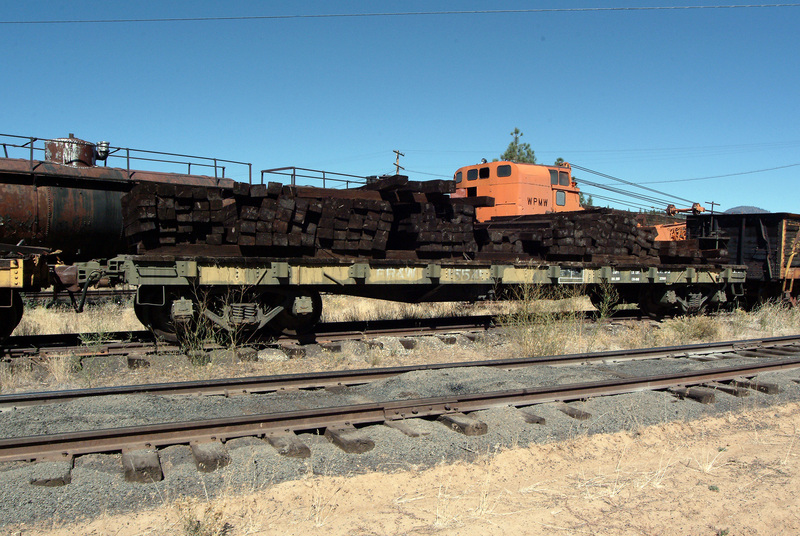 Feather River Western 15545 is a 40 foot steel/wood flatcar. It was built for the U.S. Military as USAX 15545, later it was renumbered as DODX 15545. It was purchased through the government surplus property program by the FRRS in October 1990.
Trade made with Gold Hill Equipment for Clover Valley Paymaster's car (2007) so it is no longer in our collection.