Kennecott Copper Company 778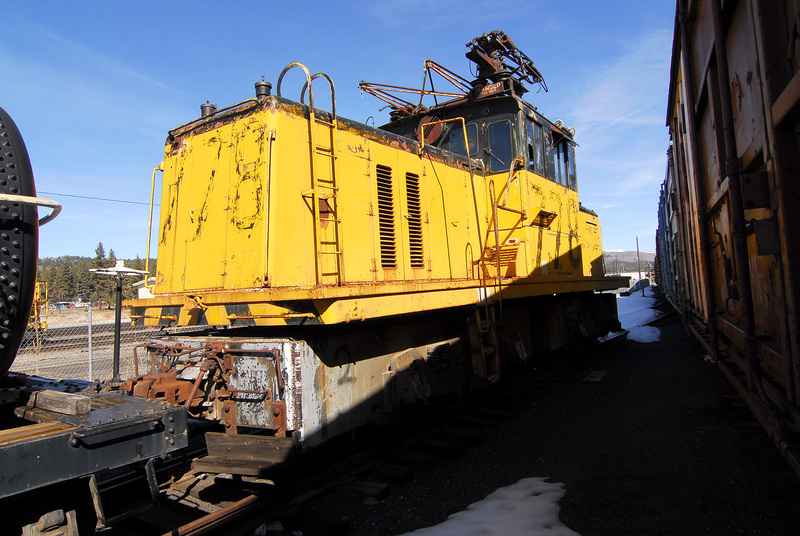 | | |
| --- | --- |
| Builder | General Electric Company |
| Built | April 1958 |
| Type | 125 ton |
| Horsepower | 900 |
| Supply voltage | 750 volts direct current |
| Serial number | 33348 |
| Operating weight | 250,000 lbs |
| Acquisition | Donated from Kennecott Copper Company |
The Kennecott Copper Company was a leader in using electric locomotives in its operations, beginning in 1927. The locomotives used by KCC were typically of a design referred to as "steeplecabs", with a raised operator's cab centered between two equipment hoods. This style was very common on electric railroads and most were built by General Electric. In 1958, the Santa Rita Mine in New Mexico took delivery of two large steeplecab locomotives, which were probably the last of this type ever built in North America.
Numbered as Chino Mines 4, this engine was the last electric locomotive delivered to Kennecott. In December 1971, it was moved to Bingham Canyon for use on trains in the huge pit and renumbered as 778. In 1976, it was repainted in red, white and blue colors to celebrate the American Bicentennial.
Retired in November 1983 with the close of KCC electric railroad operations, this historic unit was donated to represent the mining industry that sustained the east end of the Western Pacific.