Missouri Pacific Railroad 13878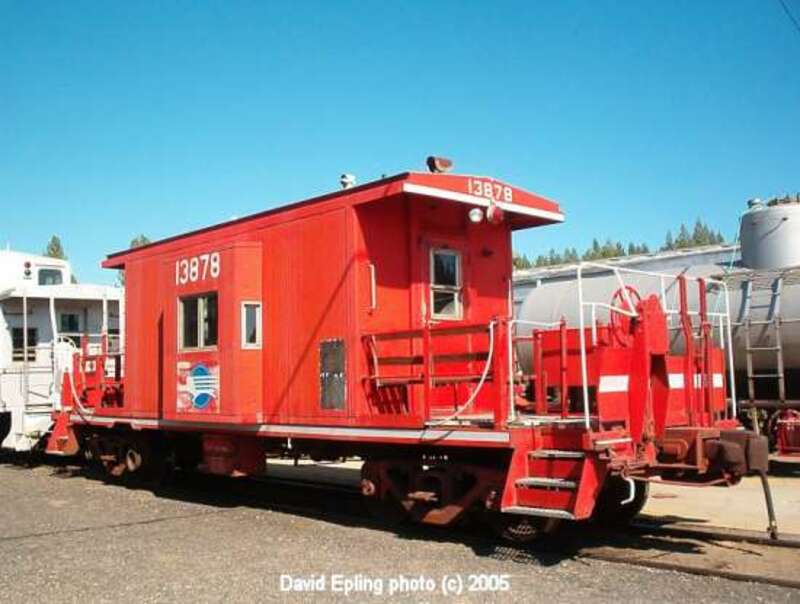 | | |
| --- | --- |
| Builder | Missouri Pacific Railroad at their Sedalia and DeSoto, MO Shops |
| Built | December 1980 |
| Type | Short body road caboose |
| Length | 39 feet 1 inch |
| Operating weight | 51,900 lbs |
| Acquisition | Donated by Union Pacific |
This short-bodied caboose was the result of extensive research and development by the Missouri Pacific Railroad in the late 1970s. The use model for cabooses had been changing and the MP wanted to modernize their fleet.
The MP built 350 of these cabooses in their own shops until 1981, the last such cars acquired by the railroad.
The 13878 served on the Missouri Pacific for a little over two years before the "MoP" was purchased by the Union Pacific Railroad in the same merger which brought the Western Pacific into the UP. The 13878 was retired on January 25, 1990, still wearing MP colors.
A prominent feature of this design is the bay windows on the body. Instead of riding on top of the car in a cupola, crewmembers sat in the extended bays to watch the train for defects and problems.
By the 1980s, technology allowed remote sensing of many aspects of the train ending the last duties of the rear end crew. The entire train crew began riding in the locomotive cabs, and the cabooses, with only a few exceptions, were retired.