Pacific Fruit Express 100468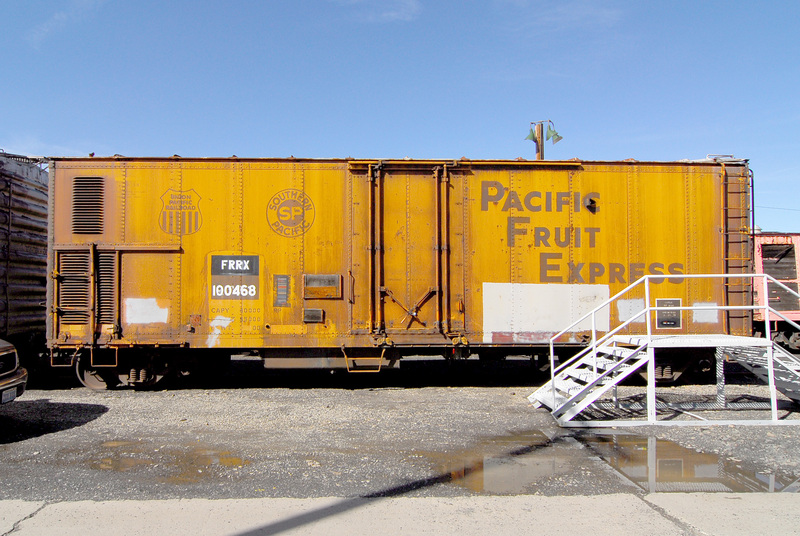 A class R-30-40 car, PFE 100468 is among the earliest mechanical reefers built. Pacific Fruit Express, the nation's largest owner of refrigerator cars, ordered its first mechanical reefer car in 1953 and by the end of the year some 380 55' cars were in service.
To meet the needs of smaller shippers, 500 45' long 40-ton cars were ordered. These cars, the R-40-30 class, pioneered an "all-purpose" refrigeration system that handled a wider range of temperatures than the first cars, suitable for everything from fresh produce to frozen foods.
This car was donated by the California State Railroad Museum.