Seattle and North Coast Railroad 51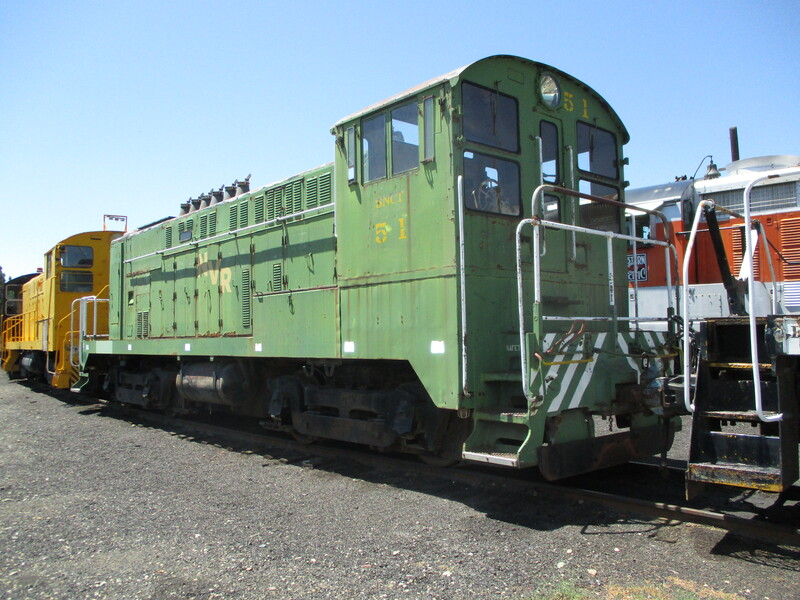 | | |
| --- | --- |
| Builder | Baldwin-Lima-Hamilton |
| Built | November 1946 |
| Type | DS-4-4-660 |
| Horsepower | 660 |
| Serial number | 73042 |
| Operating weight | 196,600 lbs |
| Acquisition | Donated by Rail Car West |
The Baldwin DS-4-4-660 was a four-axle 660 horsepower (490 kW) diesel-electric switcher built by the Baldwin Locomotive Works at it Eddystone, Pennsylvania factory between 1946 and 1949. SNCT 51 was the first Baldwin diesel locomotive aquired by the Feather River Rail Society, when it was donated through the efforts of Doug Morgan from Rail Car West in 1990.
This locomotive was originally built for the Morrisey, Fernie & Michel Railway as No. 1, working for the Crows Nest Pass Coal Co. in Canada. It then began its well traveled list of jobs by working at the Delta Alaska Terminal in Vancouver. B. C., then crossed the border and was renumbered to Seattle & North Coast No. 51. Following the closure of the Seattle and North Coast railroad, the unit was leased to Publishers Paper Company in Newport. OR, spent some time on the Chelatchie Prairie (Battleground, WA) and was moved to Sacramento for storage at the CSRM.
It was then run under its own power to Napa for use by the Napa Valley Railroad to assist in rehabilitating their trackage after its long neglect by the Southern Pacific. It was here that one of the traction motors was damaged while working a ballast train, which put the well traveled locomotive out of service. No. 51 was then moved to Oroville, and finally to its current home at Portola.