The Pacific Lumber Company 580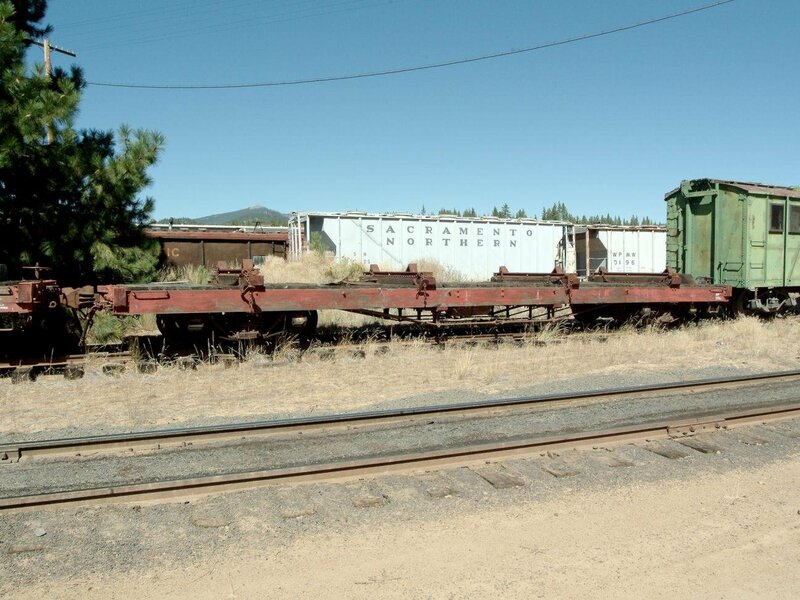 The Pacific Lumber Company (TPL) had held onto the remains of their logging railroad for years after closing it in the late 1960's. In 1992, they decided to dispose of the equipment. FRRS member Kent Stephens read about the decision and approached TPL about acquiring the cars. The FRRS purchased the two best cars of the remaining fleet for preservation at the museum.
TPL #411 and #580 are 44 foot log flatcars of all wood construction and were reconstructed in 1977 with all wood components renewed at that time; and they appear to never have been used afterwards. The only steel in the cars are the trucks, couplers, AB brake components, end sills, truss rods and four cross pieces of light rail on the wood deck that the logs rested on. The weight of the cars without their trucks is a low 16,000 pounds. The bar trucks weigh 6800 pounds each. These log cars are fairly typical of the cars used from the early 1900's for half a century into the 1950's by many west coast lumber companies.
Read about how the museum got the TPL 411 and 580 log cars in Train Sheet issue 60 on page 4