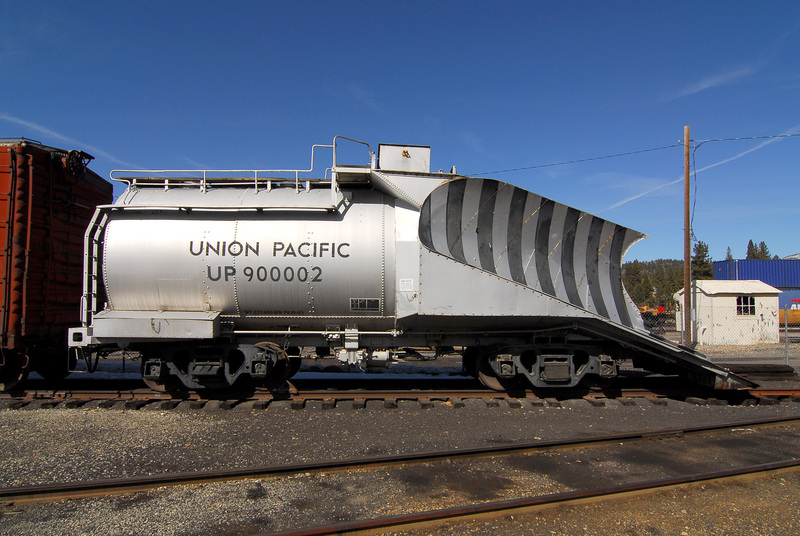 The winter of 1948-1949 went into the record books as the nastiest and longest snow blockade in the history of the Union Pacific. Snow fighting equipment was challenged to its fullest capacity.
Prior to the storm, the Union Pacific had 19 wedge snow plows available, mostly single track type except for three double track plows. These were wooden bodied and most had wood under frames. The most modem of these wedge plows was built on a flat ear in 1928, while the majority dated back to between 1914 and 1920.
UP decided to convert twelve 12,000 gallon (four wheel truck) steam locomotive tenders into snow plows. The work was done in UP's own shops.
UP 900002 was the second conversion. It was built in September 1949 at the Pocatello Idaho shop. It was created from tender 12-C-213 which had served with steam locomotive 3562. To keep it on the rails while plowing snow, this car's former water tank is heavily ballasted with rock and weights 229,420 pounds.