United States Air Force G50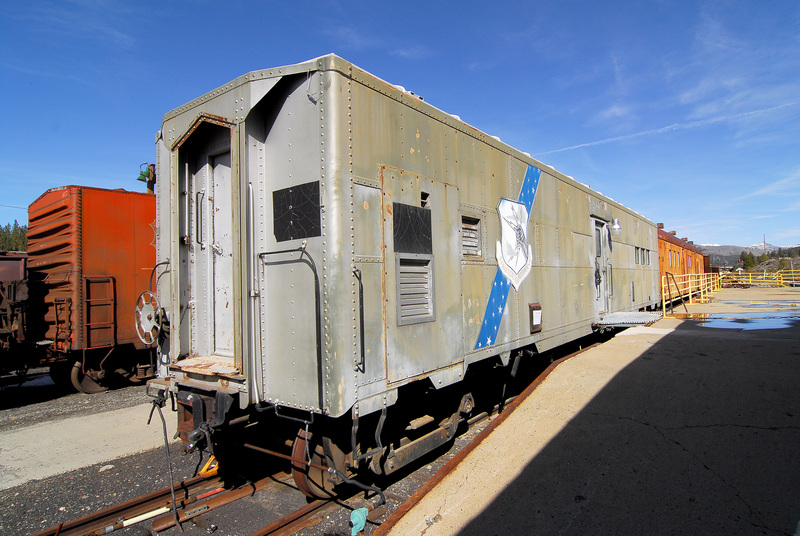 During World War II, mobilization of fighting troops by rail resulted in huge increases in traffic. Passenger miles would quadruple during 1940-1944.
The basic challenge was made worse by a lack of equipment and a War Production Board that would not allow the building of new passenger cars. A solution was found when the Pullman Company constructed a total of 2,400 troop sleepers between 1943-1945. In addition to the sleepers, 800 kitchen cars were built.
USAF G50 started life as 1943 US Army Troop kitchen car number 8750. After the war it was rebuilt as a guard car for the US Air Force Strategic Air Command and was used when transporting "special" material by rail. Its last use, as far as can be determined, was August 1983 for "Mission Capable."
The car was purchased on a sealed bid sale from Hill AFB, Utah by Norman Holmes and donated to the museum in 1990. It is currently used as an office by the museum.