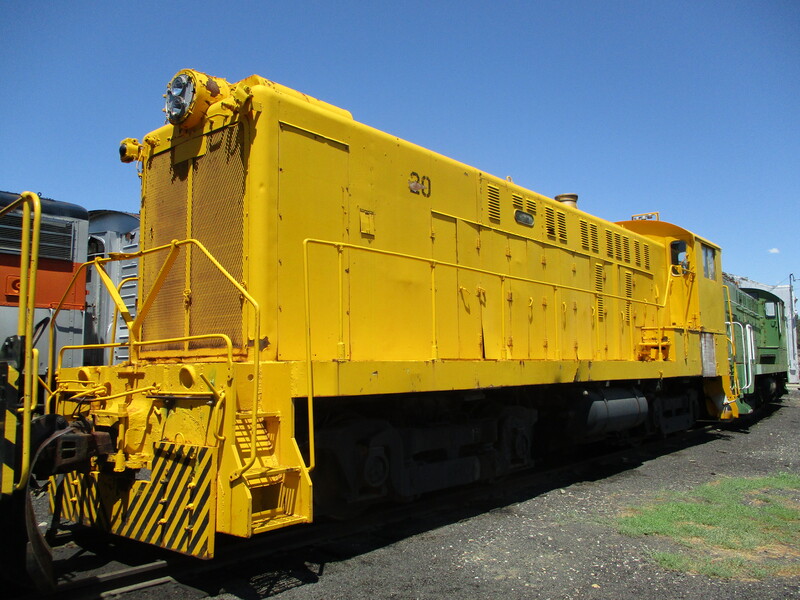 | | |
| --- | --- |
| Builder | Baldwin-Lima-Hamilton |
| Built | February 1955 |
| Type | S-12 |
| Horsepower | 1200 |
| Serial number | 76091 |
| Operating weight | 240,000 lbs |
| Acquisition | Purchased by FRRS from USS/POSCO |
The Baldwin S-12 was a 1,200-horsepower (890 kW) diesel-electric locomotive intended for use in yard switching. Utilizing a turbocharged 6-cylinder version of the four stroke 606 diesel prime mover, S-12s were known for both their lugging power and mechanically being rather tempermental.
The Baldwin/De La Vergne 600 series engine came in six and eight cylinder versions, normally aspirated and "supercharged." The first generation of the 600 series used the suffix NA for normally aspirated and SC for supercharged, though the arrangement is what we'd today simply call "turbocharged" although turbo-supercharger was also popular for a while. The second generation of production engines dropped the suffix for normally aspirated engines and turbo'd engines were give the "A" designation. The VO locomotives had a similar engine (the VO series) which predate the 600 series, first appearing in 1935(?) and was also available in six or eight cylinders. VO engines had a different design of cylinder head and crankshaft attachment, and never saw production applications of turbo/superchargers (testing proved very unsatisfactory because of head design).
451 Baldwin S-12s were built from 1951 until 1956, at which point Baldwin ultimately left the locomotive market.
This unit worked in the Pittsburg, California US Steel plant, where it switched trains brought in by Sacramento Northern and Western Pacific.
The Western Pacific purchased five Baldwin VO-1000 yard switchers, despite their strong preference for EMD power, due to the shortage of locomotives during World War II. Unfortunately, all five units WP 581-585 were scrapped, so the plan for US Steel 20 is to be converted into a visual replica of a WP Baldwin switcher, since the S-12 had a similar carbody style to the VO-1000.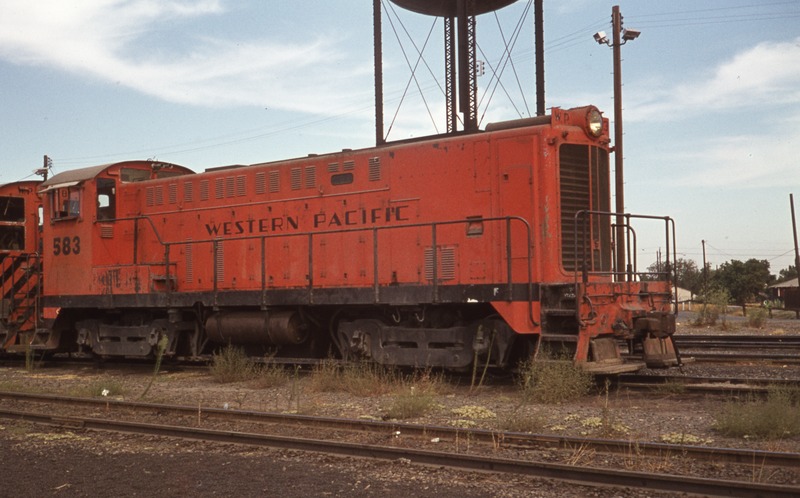 Photo of WP 583 in Stockton, California, August 1973, taken by Norm Holmes.