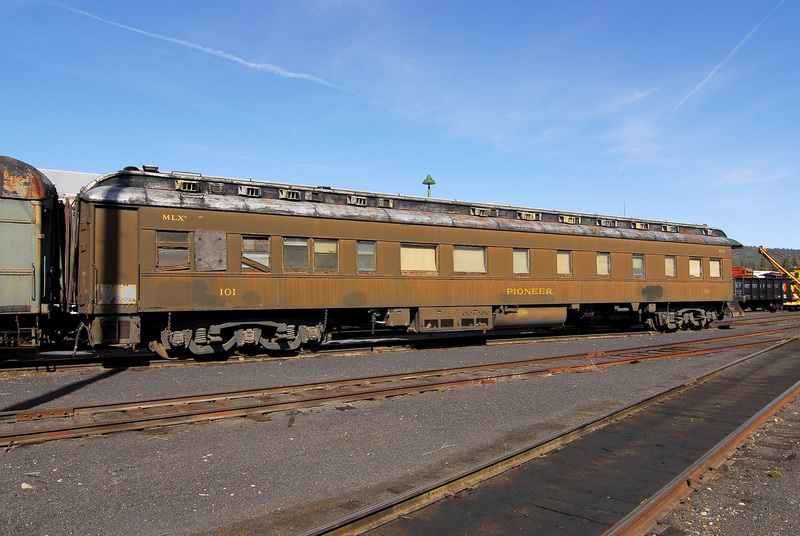 | | |
| --- | --- |
| Builder | Pullman Company |
| Built | September 1917 |
| Type | Business Observation |
| Plan number | 2502C |
| Serial number | 4490-3 |
| Overall length | 18 feet 11 inches |
| Operating weight | 185,880 lbs |
| Acquisition | Acquired by FRRS |
WP 106 – Pioneer – Charles O. Sweetwood
Hiding in plain view at the WPRM, this old Pullman is probably the most famous single passenger car from the Western Pacific Railroad and for a time during the 1950's, was one of the most famous railroad cars in the western United States. It helped gather the blood that saved the lives of countless soldiers wounded in the Korean War.
Built in 1917 by the Pullman Company for its leased fleet, the car was named the "Pioneer". The car was sold to the Western Pacific Railroad in May of 1942.
Early in the 1950's Korean war, it was decided to create a rail-based blood donation center. The "Pioneer" was chosen for this new service.
The Western Pacific decided to rename the car after the first WP employee who had died in the Korean conflict. With the name of "Charles O. Sweetwood", the 106 became the first blood procurement car in the U.S. for the Korean War.