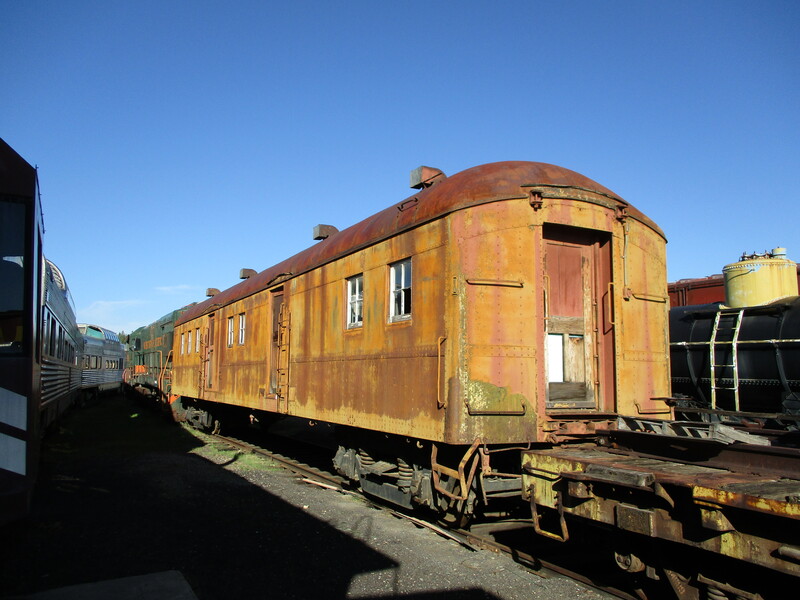 | | |
| --- | --- |
| Builder | Presses Steel Car Co. |
| Built | December 1923 |
| Type | Steel Baggage Express (specification number 2236) |
| Length | 63 feet 3 inches |
| Height | 14 feet 1 inch |
| Original cost | $16,641 |
| Operating weight | 102,000 lbs |
| Acquisition | Donated by Union Pacific |
WP 123 is a rare example of a passenger car built by the Pressed Steel Car Company. It was one of twenty baggage cars purchased by the WP in 1923-1924. These cars were used on all the WP's long distance trains, including the flagship, Scenic Limited and its successor the Exposition Flyer, until the arrival of the stainless steel California Zephyr.
The Pressed Steel Car Company was formed in 1899 via the consolidation of two other firms that had pioneered techniques in steel rail car construction. It continued to be an innovator, using custom pressed shapes to produce steel and steel underframe cars, particularly freight cars. Along with other producers in steel designs, it helped lead the transition from wood to steel equipment.
The WP's 121-140 were the only all-baggage cars on the railroad until new baggage cars arrived for the California Zephyr. WP 123 was heavily modified in the mid-1950s for maintenance-of-way service and survived until the early 1980s when it was donated to the FRRS by the Union Pacific Railroad.