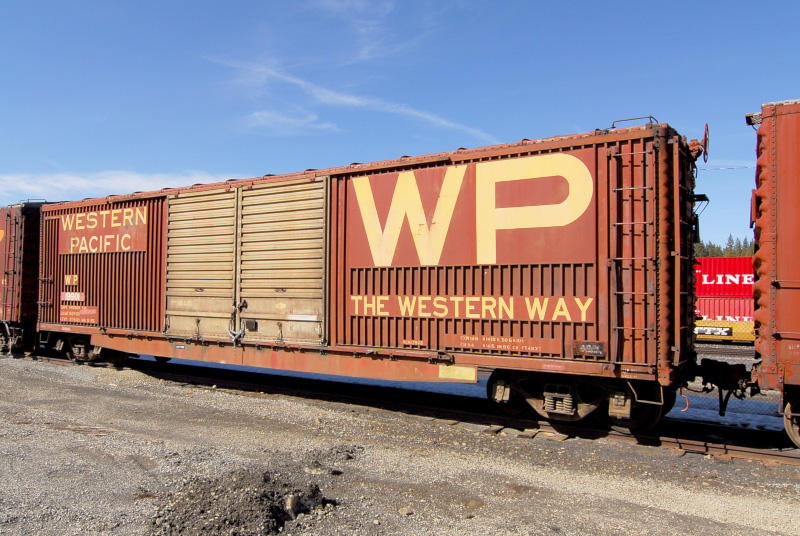 Western Pacific 19901 Transco 50' double door boxcar
From the 1950s until the mid 70s, the WP was at the forefront of exploring special freight equipment for their shippers. In 1964-65, one such experiment saw the road acquiring a small fleet of 40 and 50 foot long boxcars. Rebuilt by Transco Products from second hand cars, they featured an unusual ribbed body made of Tri-Rib nailable steel.
The Rio Grande and Santa Fe, among others, also tested similar cars. Unfortunately, the Tri-Rib material, which featured tight grooves on the interior to hold fasteners, did not last well in service.
WP 19901 build in September 1965 is one of the few survivors from this experiment in lightweight boxcars. It was donated by Reno BSA.