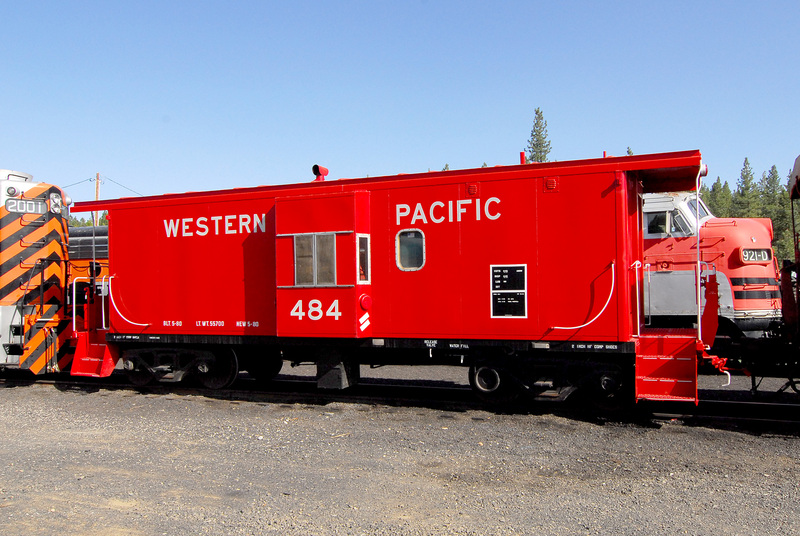 | | |
| --- | --- |
| Builder | International Car Co. |
| Built | May 1980 |
| Type | Steel Bay Window Caboose |
| Length | 37 feet 0 inches |
| Original cost | $181,538 |
| Operating weight | 55,700 lbs |
| Acquisition | Donated by Union Pacific |
WP 484 represents the Western Pacific's final order for cabooses. While boasting the latest accessories when it was built, overall the 484 is very similar to the first steel cabooses the WP acquired 25 years earlier. There are some differences, however. Unlike the railroad's other steel cabooses, which used a common design, WP 484 and her five sister cars were based on a Southern Pacific Railroad design and were built following a big order for the WP's main rival.
Western Pacific was an early convert to the bay window design, building their first version in 1942. The Southern Pacific debuted bay windows in 1949 and both railroads stayed with the design. In contrast, fellow California railroad Santa Fe remained with the cupola design until the end of widespread caboose use.
The 484 was retired in June 1988 only eight years old. WP 486, the final caboose in the order, was the last WP caboose in service, retired by the Union Pacific in April 1983.