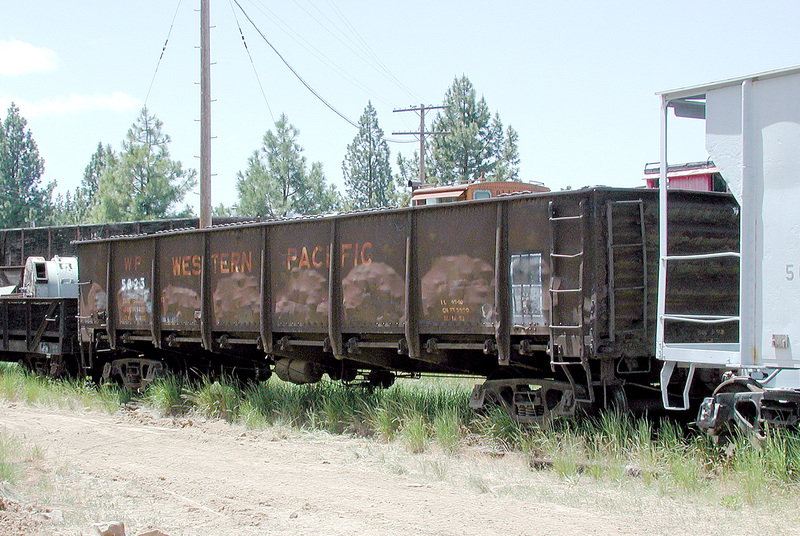 WP 5023 - Drop Bottom Gondola
Western Pacific 5023 arrived at the museum in March, 1990. The drop bottom gondola was built by Pullman Standard in 1953 and was originally numbered in the 9101-9400 series. It is a 45 foot GS series drop bottom gondola.
In 1960 it was converted to wood chip service with the addition of wood sides and end boards. It featured the "Keep California Green" slogan. After Union Pacific took over WP the wood extensions were removed and the car was returned to general freight service, but usually was used in maintenance-of-way service.
Union Pacific donated this car, it was in storage in Idaho before donation to the museum.