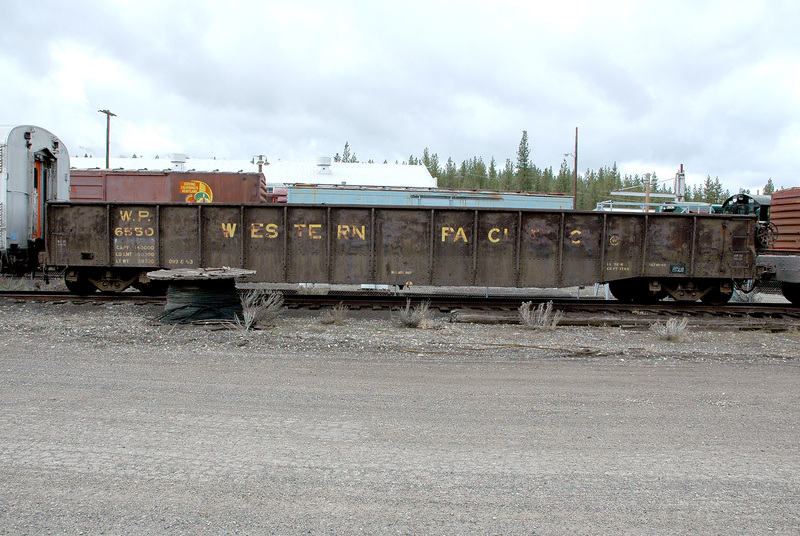 Western Pacific 6550 - Steel Service Gondola
In 1944, the U.S. government built a huge new blast furnace and mill complex at Geneva, Utah, (operated under lease by U.S. Steel). Steel traffic to the West Coast soared, and remained strong when the country shifted to a peacetime economy after World War II.
The traffic boom caused a critical gondola shortage for the WP. The situation eased somewhat when the U.S. Government leased a fleet of mill gondolas to the D&RGW. The WP added 100 of their own 52-foot, 6-inch mill gondolas from Mt. Vernon Car Manufacturing Company in October 1945 (6501-6600).
WP 6550 was from WP's first order of mill gondolas.
Union Pacific donated it to the FRRS.