Western Pacific Maintenance-of-Way 0196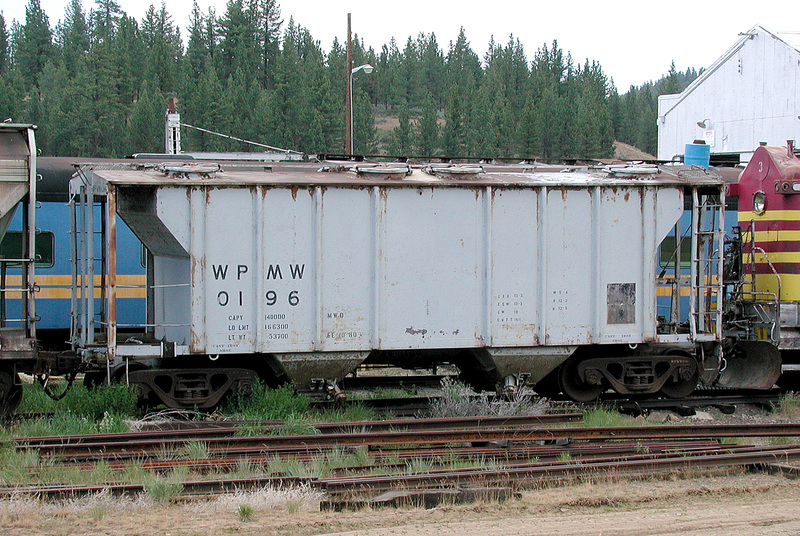 WPMW 0196 was acquired by the Western Pacific in April of 1956 as part of a 10 car order. The original car numbers of this order were 11201 - 11210. We are not sure which original number was assigned to this car.
The car was built by Pullman-Standard as a 70 ton, two bay covered hopper. It has a capacity of 2003 cubic feet. The car, as delivered, rode on ASF type A-3 Ride Control trucks.
Commodities commonly carried by this type of car included, but were not limited to, cement, sand, potash, soda ash, lime, fertilizers, plastic pellets, and flour.