Western Pacific Maintenance-of-Way 0207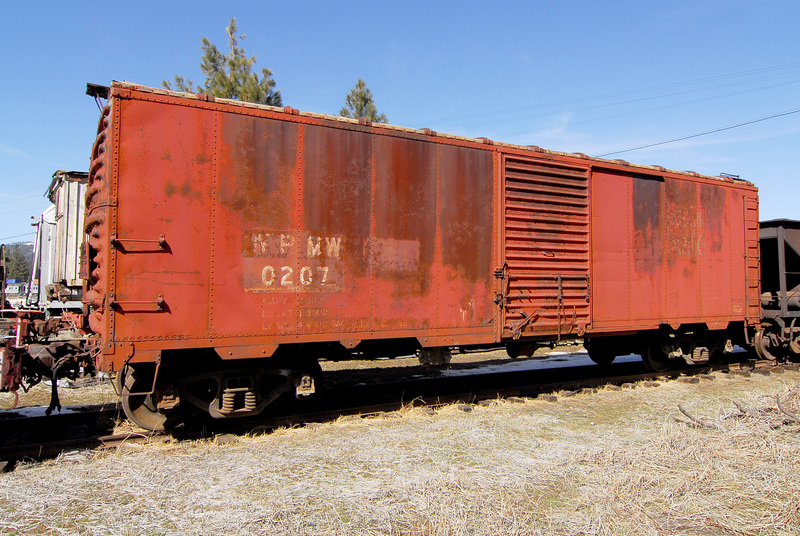 By the 1930s, wood body cars were obsolete. WP began purchasing steel flatcars and hoppers (as well as passenger cars) in the 1920s, but 1937 saw the first brand new steel boxcars join the roster. The railroad had rebuilt a few wood auto boxcars with steel bodies, but the 20001 series cars delivered by Mt. Vernon Car Company were the first major upgrade of the boxcar fleet in 20 years. This fleet of 200 cars were unusual in that they were built with bodies only 9' 6" high, at a time when most boxcars were 10' or more.
Several lasted in MOW service into the early 1980s, but only this one survives today. Fifteen of these cars were rebuilt for passenger train express service with a special MERCHANDISE DISPATCH paint scheme in 1941.
It was donated by Union Pacific to the museum.