Western Pacific Maintenance-of-Way 37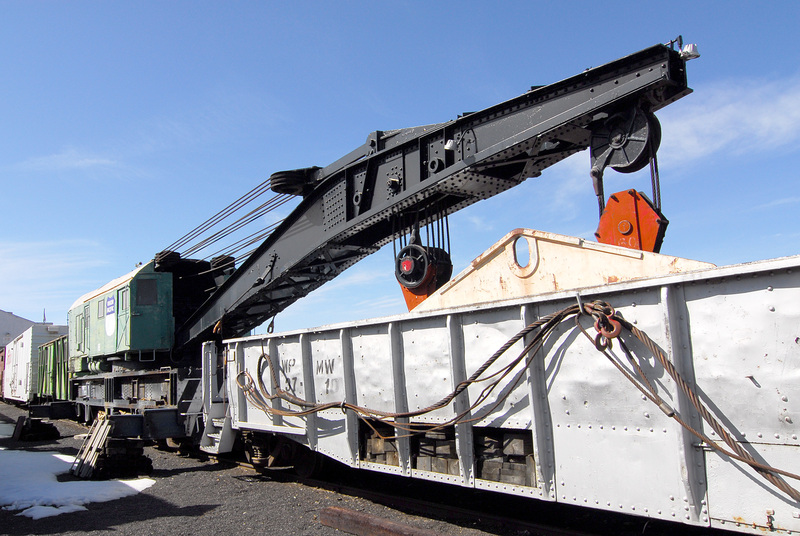 Western Pacific MW 37 derrick
The Western Pacific's big hook. While WP had several derricks and cranes (three of which, of varying sizes, are preserved at the museum), MW 37 was the largest, capable of lifting 200 tons. Built by Industrial Brownhoist in 1937, the 37 was originally steam powered. Its builder number is 5256 and it is a self-propelled Z type 200 ton derrick.
Most often stationed at Oroville for use in the Feather River Canyon, the 37 had a complete support train, many pieces of which are also preserved at the WPRM. In 1971, it was repowered with a six cylinder, turbocharged Caterpillar engine by Holt Brothers in Stockton, CA.
Today, we maintain the 37 in fully operational condition, one of the few preserved "big hooks" that still sees use.
It was donated by Union Pacific to the society.