Western Pacific Maintenance-of-Way 8674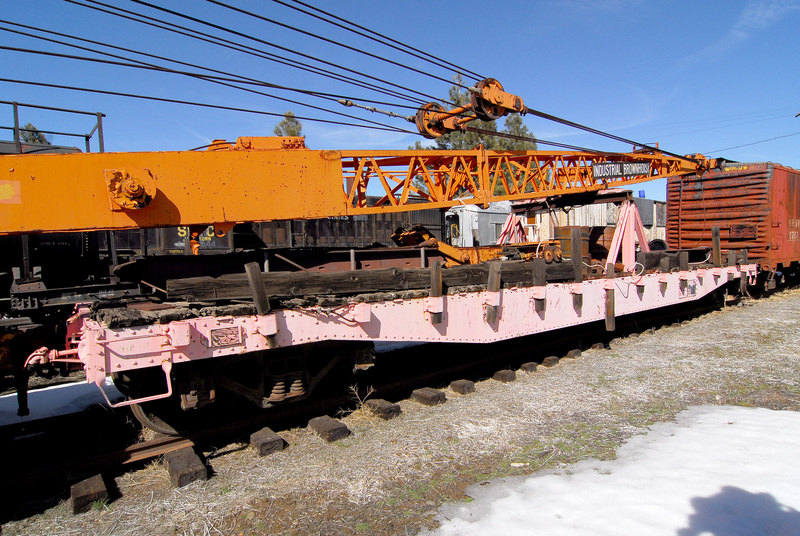 Western Pacific MW 8674 is a 50 foot flatcar built by the Mt. Vernon Car Company in November 1942.
Union Pacific donated the car to the FRRS and it arrived at the museum on March 15th, 1987.
8674 served as the boom idler car for the WP Maintenance-of-Way 90, Industrial Brownhoist 50 ton model DE-50 self-propelled crane.